California Contemporary Ballet presents their
Youth Company

SPRING DANCE CONCERT
Features the young talented dancers of CCB's Youth Company, performing in their home theater UP CLOSE & PERSONAL! The dancers will perform a variety of original choreographed works by Artistic Director, Aerin Holt and California Contemporary Ballet senior dancers, Alexis Ash and Katie McCulla. Excerpts and variations will be performed from the ballet of Paquita, Directed by Lynn Pittenger. These dancers attend an intense daily ballet and dance training and rehearsal regime resulting in well practiced and polished performances certain to thrill! Please join California Contemporary Youth Ballet for a memorable afternoon or evening. Great for families with children of all ages.
TWO SHOWS ONLY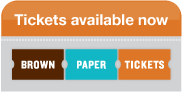 Saturday May 18, 2019 7:00pm
Sunday, May 19, 2019 2:00pm
at CALIFORNIA DANCEARTS
DANCE STREET THEATER
4490 Cornishon Ave
La Canada, CA 91011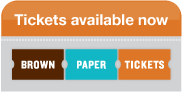 LIMITED SEATING! TICKETS ON SALE NOW!
Buy tickets for CCYB Spring Dance Concert
Tickets $18 Adult and $15 Children/Senior in advance through this website.
Tickets $20 at door when available.
(Due to exclusive and limited seating, there is no special group rate for this event)
Buy your tickets early. Our studio-theatre is a small in-house theatre with up close and personal- exclusive & limited seating. Tickets are not always available at the door. Please bring your email confirmation to will call. After Saturday at 8AM tickets will only be available at the box office.
We can accommodate a wheelchair but we would need to have prior notice.
For more information on California Contemporary Ballet and California Contemporary Youth Ballet
call 818 7907924 or visit www.CalBallet.com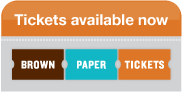 Aerin Holt presents
THE SNOW QUEEN
in association with California Contemporary Ballet celebrating our 20th Anniversary!

This is event is past and tickets are no  longer available. Please check back in December. 
Experience the magic of the Snow Queen, the creator of Winter wind and snow. Based on the original story by Hans Christian Andersen, this Wintertime tale can't be missed!
Bring the entire family to experience the adventures of young Gerda as she persists to save her best friend Kai. Meet the Enchantress, Gypsy Girl, Gypsy Boy, the Crows and enjoy the Prince and Princess as they perform a grand pas de deux. Open yourself to the world of the Snow Queen as she reverses an old tragedy and brings tears of joy to an entire village.
Brought to life by the creative vision of the company's Artistic Director and choreographer, Aerin Holt, the Snow Queen ballet is presented complete with brilliant lighting and set design, custom hand sewn costumes, and an original moving musical score by Randall Michael Tobin.
Featuring an integrated cast of professional career dancers, highly trained youth company talent and community performers, with an extraordinary blend of aerial arts, gymnastics and a rich variety of classical ballet and contemporary dance that spin the emotional story to its surprising and delightful conclusion. From the most distinguished Princess to the tiniest Snowflake, the 2017 cast performs with power and passion.
Supported by the efforts of hundreds of community volunteers, the Snow Queen, now in its 20th season, has become the newest ballet tradition. Allow California Contemporary Ballet to give you a memorable and moving experience as they take you on a journey and transform you to the inner realm of The Snow Queen.
Join Us ! One Weekend Only!
December 15, 2017 @ 7:30pm
December 16, 2017 @ 2:00pm
December 17, 2017 @ 2:00pm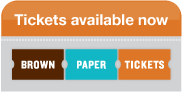 GET YOUR TICKETS NOW!
Ticket Rates:
Brown Paper Tickets – Child $23 Adult $28
Box Office Door- Child/ Sr $28 Adult $33
After 4:30PM 12/13/17 on line sales at Brown Paper Tickets will be closed. Tickets will be available at the theater box office, two hours prior to showtime. Reminder, if you have Will Call tickets, please bring your photo ID at the door.
Group Tickets: We offer a group discount for youth or student organizations (15 seats minimum). For more information call California Contemporary Ballet (818) 583 7406 or visit us at www.calballet.com or www.snowqueenballet.com.


Venue and Parking:
The Snow Queen performance will be presented at
Glendale Community College Auditorium
500 N Verdugo Rd, Glendale, CA 91208


Click here for Directions
Other favorites performed by
California Contemporary Ballet:

Coming again on a Winter's Day in the future

The Legend of Jack Frost
The Chilling Soul of the Winter Winds…
A collaboration between
Composer, DWIGHT B. MIKKELSEN
and Choreographer, AERIN HOLT
with a well researched and imaginative storyline inspired from ancient folklore.
Created as a prequel to CCB's successful 16 year running ballet of the
SNOW QUEEN.
Meet Jack Frost, the spirit of ice, snow, sleet and frosty weather. Famous for "nipping at your nose" and leaving delicate patterns on the cold windows in winter. Find out if Jack Frost, the mischief maker, can become worthy of true love and learn that happiness begins by giving to others.
Performance held at:
Glendale Community College
1500 N. Verdugo Road, Glendale California
For theatre directions & parking info, click here.

See our patron incentives and benefits!
MAKE A TAX-DEDUCTIBLE DONATION FOR CCB PERFORMANCES NOW!
See Video from our Snow Queen Ballet